Ghana delegation storms Benin-Nigeria border over closure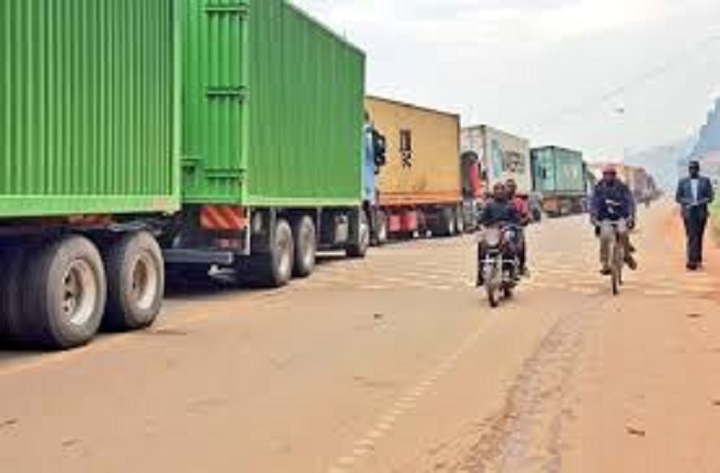 A team of industry players in the Trade Ministry led by the Deputy Minister of Trade and Industry Hon. Carlos Ahinkora is heading towards the Nigeria-Benin border for deliberations with authorities to ensure the border is opened immediately to enable traders transport their goods locked at the border.
The deputy Minister of Trade and Industry Hon. Carlos Ahinkora speaking to Otecfm Dwaberem political show host Agya Owusu-Ansah on Wednesday October 30, 2019 maintained that the President Nana Akuffo-Addo was getting worried of the current situation where Ghanaian traders plying their trade through the same routes have had their goods locked at the border.
According to the Minister, the government of Ghana is threading tactfully on the issue of trade amongst West Africa countries including Nigeria, and there was the need for the people of Ghana especially members of Ghana Union of Traders Association (GUTA) to understand the discourse before Ghana worsens its relations with Nigeria.
Hon. Carlos Ahinkora made the call in relations to closure of shops owned by the Foreigners in Retail business in Kumasi by members of Ghana Union of Traders Association to enforce GIPC Law 2013, (Act.865) section 27 (1) that bars foreigners from engaging in retail business.
The Ashanti Regional Chairman of Ghana Union of Traders Association (GUTA) Mr. Albert Offei Mensah who claimed responsibility of the closure of the shops said it was time for the government to implement the act which has been passed since 2013 adding they won't allow the law to remain dormant.
Most Ghanaian traders have been counting their losses after the closure of the Nigeria-Benin border more than four months ago. The Ghanaian traders have urged their leader to act smart to ensure the border opens to business.
"Asked why has the law not been enforced since 2013? We need not to rush because of its repercussion on trade between us. In any case if Nigeria has closed its border with Benin what is your beef as a GUTA because you need to take advantage of the closure to maximize profit so why are you closing their shops? The shops must be opened now for the foreigners to start trading. The government of Ghana has become very tactful with the situation at the moment so we do not have to rush because the previous government saw the wisdom to delay in enforcing the act." Hon. Carlos Ahinkora explained.
The Minister also bemoaned the current trade relations between Ghana and Nigeria stating that the latter was taking advantage of her population but added that with the advent of industries springing up under the Nana Addo government's One District One Factory more Ghanaian products could penetrate into other African countries including Nigeria.
Source: Ghana/otecfmghana.com/Asante Yehoah Benedict