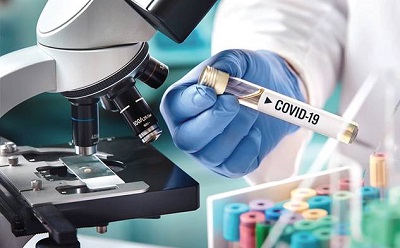 Director of Public Health at the Ghana Health Service, Dr. Badu Sarkodie has announced that the Bono East Region, one of the new regions carved out of the Brong Ahafo region has recorded its first coronavirus case.
Though there isn't much information about the new case, Dr Badu Sarkodie said the Ghana Health Service is yet to provide all necessary details about the new case and other related cases.
Speaking at the Ministers' press briefing Thursday, May 28, 2020, Dr Badu Sarkodie said "Information reaching us just some few minutes ago is that Bono East Region has recorded a case but it is believed that the first COVID-19 case in the newly created region is at Yeji.
The details will be brought up based on information that we further pick from the region and then the affected district."
Prior to this announcement, however, the Bono East Region together with one other – Ahafo Region – had no recorded cases.
On the other hand, North East Region, Savannah Region and Bono are the regions with the least recorded cases yet as their case count stands at 2,1,1, respectively.
So far the country has recorded a total of 7,303 positive cases with a positivity test rate of 3.55% and 2,412 recoveries
Dr Badu Sarkodie also reports that 14 cases are severe but not on ventilators while three cases are considered as critically ill.
Find below the regional breakdown:
Greater Accra Region – 5,148
Ashanti Region – 1,099
Central Region – 360
Western Region – 344
Eastern Region – 117
Western North Region – 62
Volta Region – 59
Northern Region – 36
Oti Region – 26
Upper East Region – 26
Upper West Region – 22
North East Region – 2
Savannah Region – 1
Bono Region – 1
Bono East Region – 1
Ahafo Region – 0
Source: Ghana/otecfmghana.com