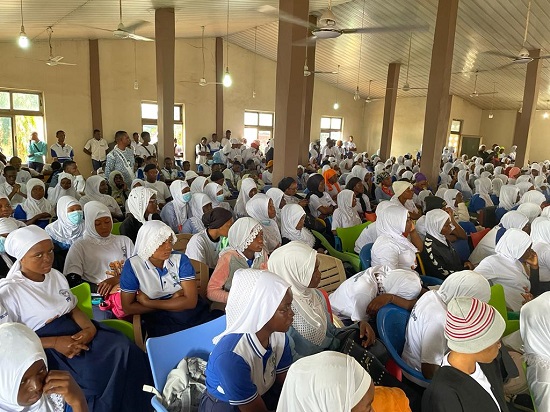 Students of Nuru Ameen Islamic School at Asawasi in the Asokore Mampong municipal in the Ashanti region have been sensitized on breast cancer.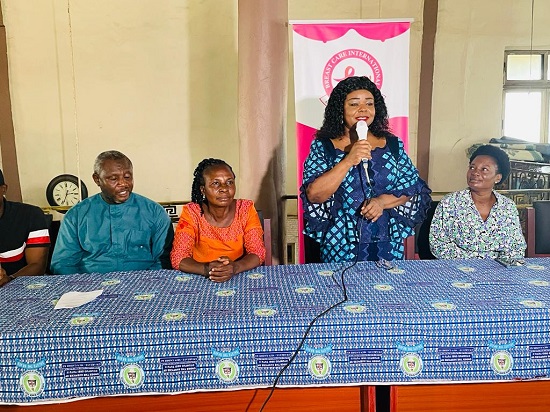 They were also clinically screened for breast cancer, in an exercise aimed at creating breast cancer awareness among the school going group.
The President of Breast Care International (BCI) Dr Mrs Beatrice Wiafe Addai during the education made a pictorial presentation on the disease to buttress the existence of the disease.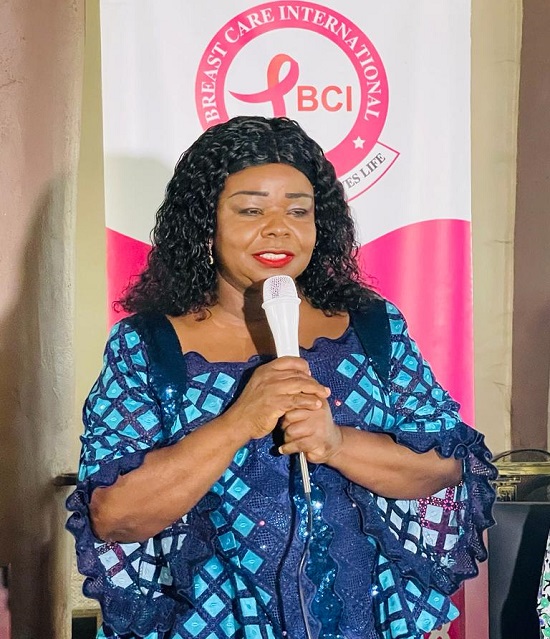 The exercise was held at the Assembly Hall at the school premises on Wednesday, July 26, 2023, where they were educated on the causes, prevention and control of breast cancer.
Dr Wiafe Addai stated that the younger generation like secondary students needs to be aware of the disease and its negative consequences on their future.
She believed that if the young ones are well educated on the disease, they will be in a better and well informed position to educate their family members on the disease.
"As young generation you need to be educated on breast cancer to enable you have enough information about to help also educate your family members," she said.
Dr Wiafe Addai who is also the CEO Peace and Love Hospitals took the gathering, mostly female students, on self-breast examination; an act of examining one's breast to find a lump.
"Breast cancer is avoidable, curable and treatable if detected early. So anytime you notice any change in/on the breasts, you have to immediately report it to the hospital for medical checkup," she posited.
Dr Mrs Beatrice Wiafe Addai also dispelled the misconception among the students that the disease is caused by witchcraft and therefore must be treatable spiritually.
She explained that the causative agents of the disease are yet to be established but taking precautions is a key in preventing the disease.
According to her "certain lifestyles like smoking, bleaching, consuming too much fatty foods, alcoholic beverages among others may lead to contracting the disease."
The Assistance Headmaster (Academics) of Nuru Ameen Islamic School, Mrs Ama Nyarko Attafuah Quainoo, on behalf of the school expressed their gratitude to BCI.
She urged the students to take the education on breast cancer serious and advised them to propagate the knowledge acquired to their family to reduce the spread of the disease.
Source: Ghana/otecfmghana.com/Francis Appiah