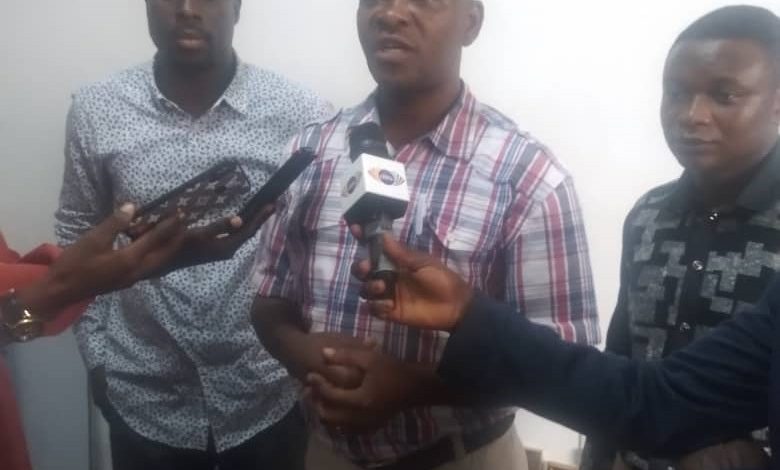 KMA Transport Officer, Randy Wilson
The Kumasi Metropolitan Assembly (KMA) on Monday started the implementation of a ban on operations of "Pragyia" and other types of tricycles which are engaged in commercial businesses in and around the Commercial Business District (CBD).
At a press conference on Monday, Randy Wilson, Head of Transport Operations at the KMA speaking in the stead of the Kumasi Mayor told news men that the ban was in force.
He noted that a consultative meeting between the KMA, security agencies and the operators of these tricycles had ironed out the modalities for the implementation of the new directive.
"We have sat and discussed the modalities of this new directive having listened to the concerns of the operators but the consensus is that these operators are free to operate outside the CBD and inside markets across the metropolis", the Transport director noted.
Sensitization:
As a measure for smooth implementation of the directive, the KMA, Mr Wilson said was using this week to sensitize the operators of the ban.
He noted that even though the leadership of the operators have been part of the road map and have been asked to inform their membership, the KMA was however bent on doubling up the sensitization efforts.
He stated that after this week, the KMA Task Force which has been formed to monitor the implementation, would carry out enforcement of the ban.
"After this week's sensitization drive we will assess the move and then kick-start enforcement early next week to ensure we halt all commercial activities of these tricycle operators", Mr Wilson stated firmly.
Details:
Providing further details, Mr Wilson said the tricycle operators have been given unfettered access to operate in the satellite markets of the metropolis.
Some of the markets these "Pragyia" and Aboboyaa" operators are free to enter are Adehye market, Race course and the Asafo Market.
The Transport Director also stated that the KMA had streamlined the operations of On-street vehicle operators and had made their parking places clear to them.
"The aim of these operations by the KMA is to reduce congestion in the city and to allow for easy flow of traffic and trading especially in the CBD", Mr Wilson stressed.
Source: Ghana/otecfmghana.com/ Michael Ofosu-Afriyie, Kumasi.