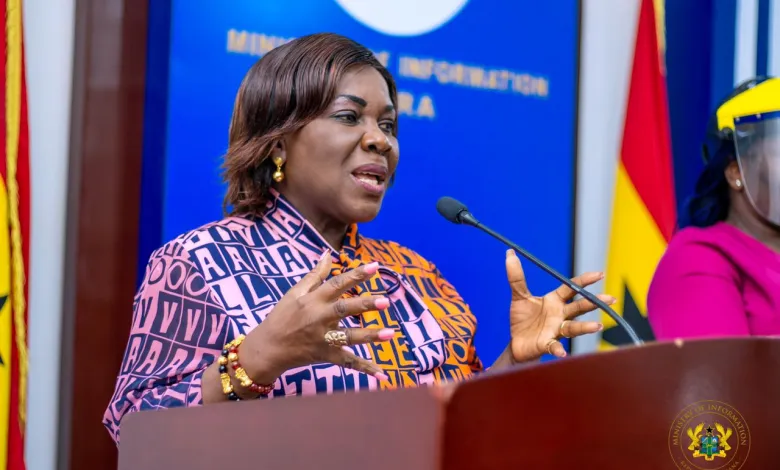 Former Minister of Sanitation and Water Resources, Cecilia Abena Dapaah, who was arrested by the Office of the Special Prosecutor (OSP), was subsequently granted bail with surety late Monday evening at approximately 10:20 p.m.
She was released after spending hours in the custody of the OSP, who had earlier conducted searches at both her official residence in Cantonments and her private residence in Abelemekpe. The searches were related to the alleged million-dollar cash theft by housekeepers, which led to her resignation on Saturday.
Earlier on Monday, July 24, 2023, Mrs. Dapaah was taken to her official residence in Cantonments, where OSP officials executed a thorough search. Following this, her Abelemekpe residence was also searched by agents of the Special Prosecutor.
Details surrounding the arrest and searches remain undisclosed at this point. However, sources suggest that the OSP is likely to provide updates to the Ghanaian public on the arrest and the outcome of the search operations on Tuesday.
As part of the ongoing investigation, sources say that more of Mrs. Dapaah's relatives will be questioned.
Furthermore, she has been served with the declaration of income and property forms, indicating the seriousness of the allegations against her.
Mrs. Dapaah's arrest and the subsequent search operations have undoubtedly captured the nation's attention, given her previous role as Minister of Sanitation and Water Resources.
The situation raises questions and concerns among Ghanaians, who are keenly awaiting the OSP's official statement concerning the developments.
The Office of the Special Prosecutor, established to tackle corruption and related offences, has always insisted that it remains committed to upholding the principles of transparency and accountability.