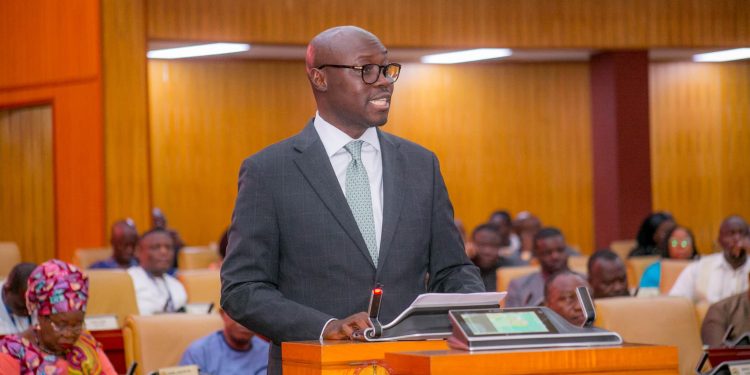 The Minority Leader, Cassiel Ato Forson, has described the claims made by the Finance Minister, Ken Ofori-Atta, regarding the progress of the Ghanaian economy as false and misleading.
Dr. Ato Forson argues that the woes of Ghanaians have actually deepened under the Akufo-Addo government.
During the 2023 Mid-Year Budget Review presented in Parliament on July 31, Mr Ofori-Atta said Ghana is making modest gains in turning the economy around after facing severe economic hardships in 2022.
He highlighted that the government's plans and programs are beginning to yield positive results and urged the nation to acknowledge the major milestones achieved in the past three years.
However, in response to the Finance Minister's statement on the floor of Parliament, Dr. Ato Forson contended that the evidence and numbers indicate otherwise.
He cited several concerns about the current state of the economy. For instance, he pointed out that economic growth has been revised downward from 2.8% of GDP to 1.5% of GDP, indicating a slower recovery than initially anticipated.
"The performance so far shows that we have turned the corner. Unfortunately, the evidence and the numbers before us, show us that he has rather deepened our woes," Cassiel Ato Forson said.
"I say this because he has said to us today that he's revising economic growth from 2.8% of GDP to 1.5% of GDP. Again, he said to us here and now that he has borrowed 5.5 billion Ghana cedis from January to June, from the T-Bill market. Mr Speaker, not long ago, this same Minister informed us that he will not borrow at all in the year 2023. And that going into the remaining parts of the year, he is going to borrow another 41 billion Ghana cedis."
"Aside from that, the Cedi depreciation we are seeing so far, it's largely because we have defaulted in the payment of external interest and principal. That is why the cedi has depreciated."