Politics
False prophecies on Dr Bawumia: Stop Disgracing Christianity – NPP's Bono East Regional Chairman tells Prophet Kofi Amponsah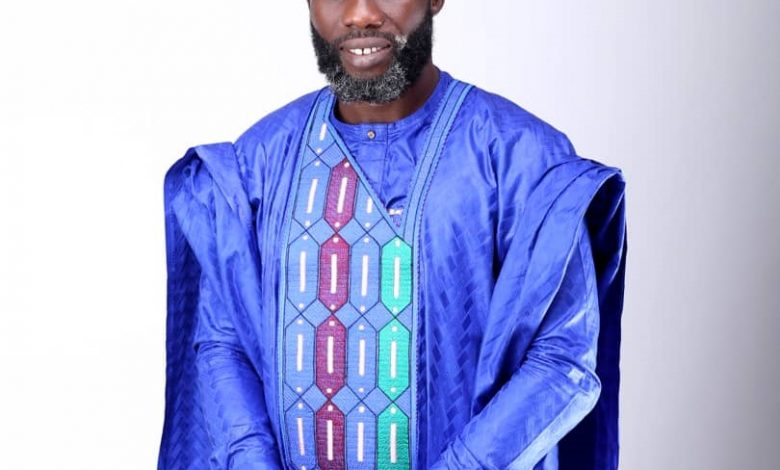 Bono East Regional Chairman of the ruling New Patriotic Party (NPP), Ibrahim Baba Bukhari popularly known as ' Game Changer'
Bono East  Regional Chairman  of the  ruling New Patriotic Party (NPP), Ibrahim Baba Bukhari (Chairman IB) popularly known  as ' Game Changer' has stated founder of House of Ezra Worldwide Ministry,  Prophet Kofi Amponsah must stop disgracing Christianity.
According to him, while everyone is entitled to form an opinion on issues affecting the country, it was not proper for the pastor to use his pulpit for active politics.
The founder of House of Ezra Worldwide Ministry was captured in a video which has gone viral, opposing the idea of Vice President Dr Mahamudu Bawumia becoming Ghana's next president.
In the video, the pastor made some strong statements, declaring his determination to prevent the vice president from becoming the president as long as he is alive.
"From now onwards, whatever I am going to say is as the Lord says, somebody say, says the Lord… the first says the Lord is that in the next 21 days, a gentleman called Bawumia, Bawumia, the Vice President.


"Tell him that what the Lord says is this; tell Bawumia that he should stay off the flagbearership and stay longer. This is the prophet through whom God is speaking. This is what the Lord says," he stressed.
He questioned Vice President Bawumia's wisdom probing why he did not use it to help President Nana Akufo-Addo.


He dared anyone who disagreed with him to challenge him.


"Does the country belong to him? If he is wise as he claims why didn't he use it to help Akufo-Addo? You think there are no men in Ghana. If you are a man challenge me. You think anybody can speak as I am doing now?" he continued.


Mr Ibrahim Baba in an exclusive interview with OTEC News reporter, Jacob Agyenim Boateng, on Monday July 31, said it was dangerous for the clergy to engage in partisan politics while in front of their pulpit.
''The buffoonery of these modern charlatans clothed as pastors and their deluded followers can caused stir, Prophet Kofi Amponsah is a threat to Christianity and the peace of Ghana and must be dealt with'', he added .
Chairman Ibrahim Baba noted that, 'the sole motives of these mushroom prophets and dodgy pastors within the Christian domain inn Ghana are for Self-enrichment, self-gratification, extortionism and get-rich-quick adding that they make false prophetic claims with the sole aim of boasting attendance''. Chairman Ibrahim Baba has therefore, ap­pealed to National Peace council and Christian leaders to call Prophet Kofi Amponsah to order in the interest of national unity and peace.
"Am appealing to the lead­ers of the National Peace council, Christian fraternity in Ghana, the Inspector-General of Police (IGP), the National Securi­ty apparatus, and any relevant in­stitution to call Prophet Kofi Amponsah to order in the interest of national unity, peace, and harmo­ny,"
He has therefore called on pastors to be apolitical and avoid using their pulpits to campaign for political parties, saying that could lead to divisions and conflicts.
He emphasized that, while Pastors had the right to be sympathetic towards the cause of a certain political party or show preference for a politician, that preference should not be forced on their congregation.
Such a situation, he said, was likely to cause disunity among the congregants as they also had their own preferred political affiliations.
He has therefore advised the Prophet Kofi Amponsah to stop making sensitive comments when preaching to his congregation.
Source: Ghana/otecfmghana.com/Jacob Agyenim Boateng