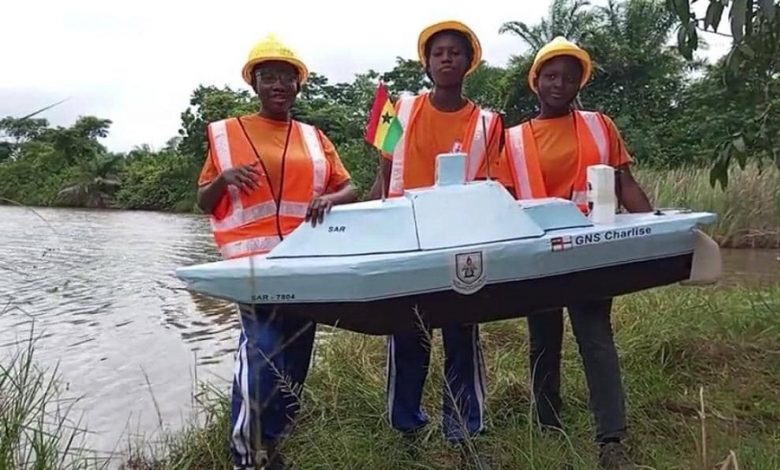 Engineering Club of Afia Kobi Ampem Girls Senior High School at Trabuom in the Ashanti Region has successfully completed the testing of a model Autonomous Search and Rescue Water Craft.
Designed for some security agencies in Ghana including the Ghana Navy and the National Disaster Management Organization NADMO, the rescue machine will help determine the location of missing persons, items and minerals in water.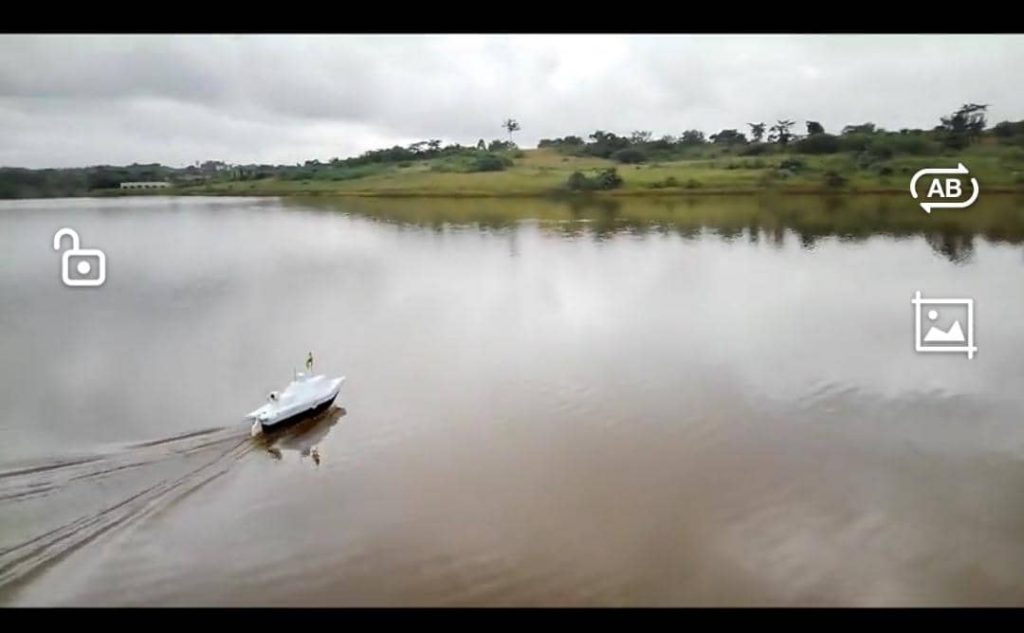 In a viral video shared by OTEC News reporter Jacob Agyenim Boateng the Kumasi based OTEC 102.9 FM's afternoon political show Dwabrem, hosted by Price Ade(D. O. K Cash) on Monday August 7,2023,the miniature ship was seen moving effortlessly on a vast river during the test sail.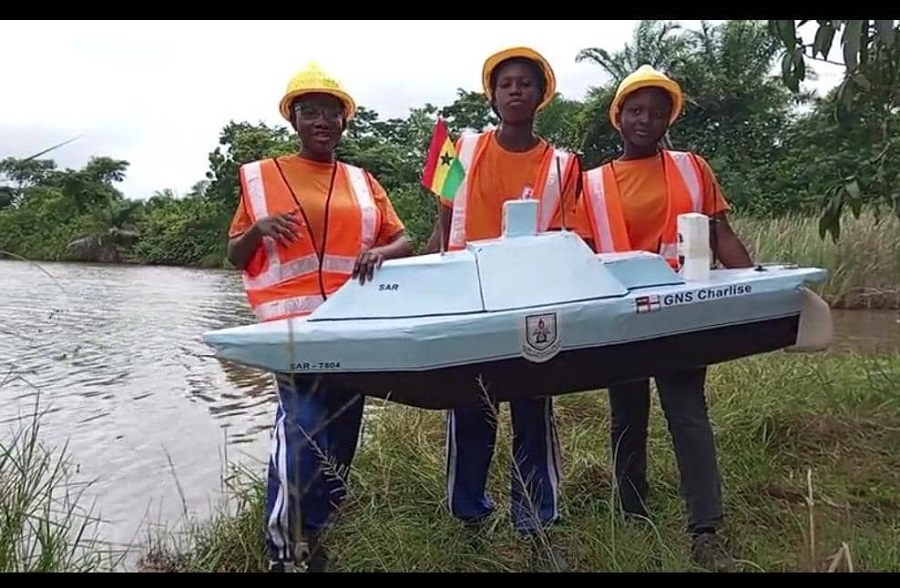 The lead man for the project who is also a tutor at the school , Engineer Sam explained the project.
"We have equipped the machine with cameras and sensor capable of detecting missing people in rivers and the sea, it has the capability of searching and informing the user after detctecting it's target"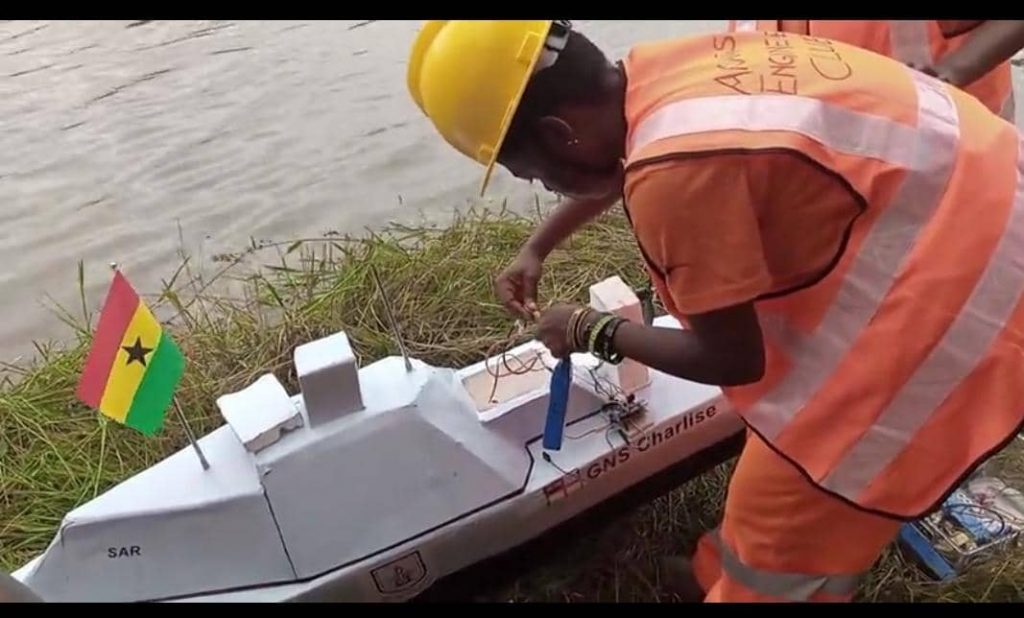 "So in an unfortunate event of flooding or any disaster on a river, the officer of NADMO and other security agencies can use to rescue the victims much faster, it can be controlled autonomously by a remote during the search". He said
He expressed their readiness to come out with other innovative inventions that can solve everyday problems but pointed out that they will need the financial support to achieve that.
"We are ready to change the future of Ghana with our creative works but will need the support from all particularly the business communities who can assist us financially ".
Source: Ghana/otecfmghana.com/Jacob Agyenim Boateng