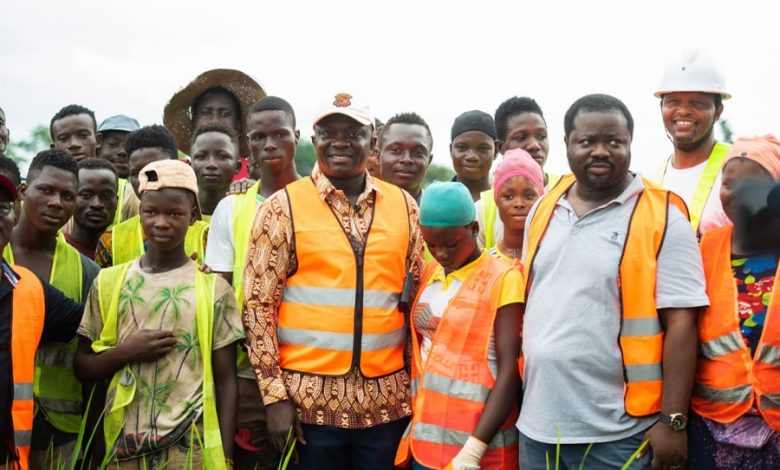 Hon. Bryan Acheampong, Ghana's Agric Minister has commended the Executive Director and Management at the National Service Secretariat (NSS) for consciously investing into large scale commercial farming.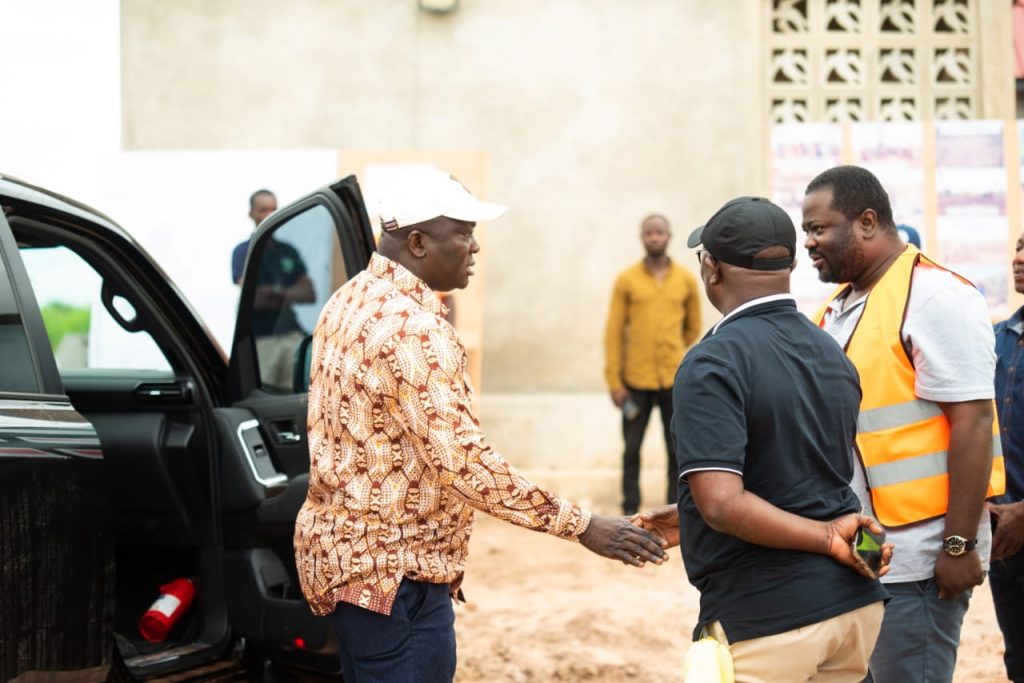 Speaking during a visit to the 20, 000 acre farm area at the Sekyere- Kumawu enclave of Abontatire on Monday, the Minister said, " i am highly encouraged with what i have seen here and for NSS to carry out this huge investment is only commendable".
The Minister asked the farm operators to maintain the standards and use high yielding seedlings so that it can fetch the Secretariat the needed returns.
The Minister encouraged the Secretariat to grow more species of onions, adding that the market for onions would be lucrative due to uncertainty in the situation in Niger , a known onion cultivating country.
Inspection:
The Minister who was joined by his team and officials from the Ministry accompanied the Executive Director of the NSS and his staff as well as NSS personnel to tour the farm areas.
The team inspected the aqua culture container ponds, the maize plantations, sorghum, rice and others.
Standing inside a tractor during these tours, the team also visited other large tract of land on the farms which is yet to be cultivated and also toured the irrigation sites where sprinklers had been mounted to give water throughout the crop seasons.
Earlier on, the team went round the on- site accommodation structure which when completed would house NSS personnel who would be posted to work on the farms.
The Minister before departure also visited the NSS storage facility at Agogo where the Secretariat had stored produce they had harvested for sale and distribution.
Executive Director:
Welcoming the team earlier, Osei Assibey Antwi, Executive Director of the NSS said the idea of large scale farm is to produce to feed the populace and support government agencies to run the Buffer stock and Ghana School Feeding projects.
Currently, he noted that the Secretariat has lands at Volta region, Ashanti, Tamale, and the Bono and Ahafo regions.
He told the team that the scheme was deploying personnel to the education sector, Police, private sector and Business Development sectors.
"This year we have deployed 7, 000 persons into the education sector and this has reduced government expenditure of GhC1.3billion cedis and we intend to deploy about 5, 000 personnel into farming so that we can work to produce outcomes that would be beneficial to the state of Ghana ", the NSS Director stated.
Source: Ghana/otecfmghana.com/ Michael Ofosu-Afriyie, Kumasi.