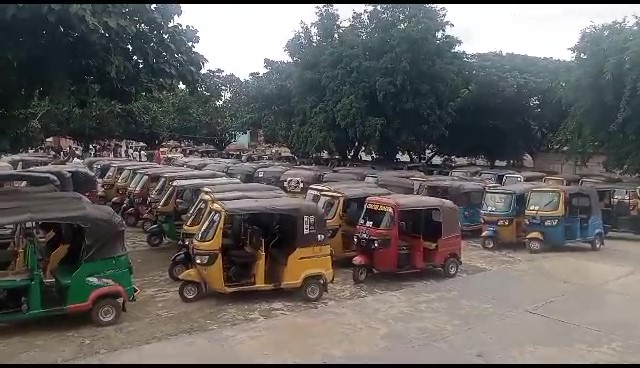 The Kumasi Metropolitan Assembly (KMA) has begun releasing 100 tricycles it impounded on Monday, August 7, 2023, to their owners.
This follows the KMA's transport re-organisation exercise that restricted tricycle operation within the core of the Central Business District (CBD) from Monday, July 24, 2023.
A designated enforcement team since Monday impounded about 100 tricycles as a result of the recalcitrant attitudes of the riders.
The KMA in a statement issued on Thursday said the release of the tricycles was to ensure serenity in the metropolis.
It urged all affected riders to visit the impoundment area close to the KMA office for the retrieval of their tricycles with the appropriate documents covering their tricycles.
"The owners/riders should come with a witness or leadership of tricycle operators to countersign an undertaking form and appropriately collect the tricycle. An amount of GH¢134 will be charged instead of the special exercise fee of GH¢500 as resolved by the General Assembly," KMA added in its statement.
Meanwhile, the KMA said that from Monday, August 14, 2023, any impounded tricycle would pay the stipulated special exercise fee of GH¢500.