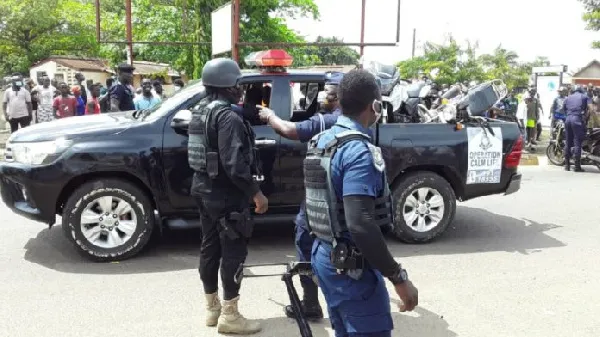 Some officers of the Ghana Police service
The Ashanti South Regional Police Command has mounted investigations into the alleged rape and murder of a 22-year-old lady at Anwiankwanta, in the Asante Bekwai Municipality.

The deceased, Abenaa Georgina, an apprentice seamstress was said to have been picked up by some unknown people in a vehicle to drop her home, but that was her end.

After her family realised that she had not been in the house throughout the night, a search party was organized on Sunday morning and her body was discovered in an uncompleted building near her home.

Eyewitnesses said she was partially undressed, leading to suspicion that she might have been sexually assaulted before her death.

A police source told the Ghana News Agency that police are investigating circumstances leading to her mysterious death and to bring the perpetrators to book.

Frank Awuah, assembly member for the Anwiankwanta electoral area told the GNA that the police had assured the family and the people in the community of thorough investigations and called on anyone who had information to assist the police.

The mysterious death of the lady has thrown the community into a state of shock.

People in the community are calling for stringent security measures to curb the wave of mysterious deaths in the town.

It would be recalled that a seven-year-old boy was also murdered recently in the community by an unknown assailant.