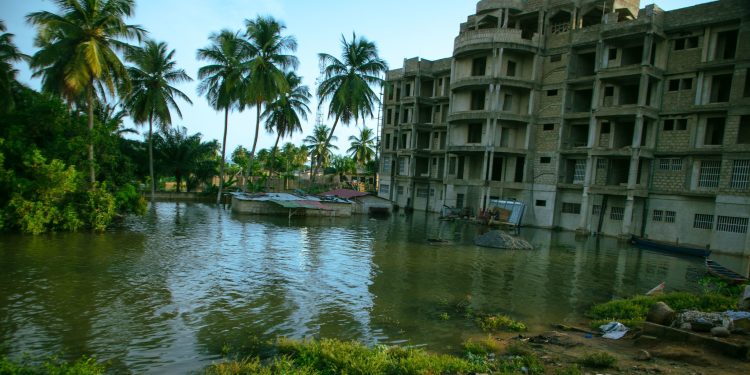 The Volta Regional Health Directorate is raising concerns about the possible outbreak of waterborne diseases following the flooding incident that occurred in some districts in the Volta Region.
This comes after several latrines and open places of convenience were inundated with flood water following the spillage of the Akosombo Dam.
In an interview, the Volta Regional Environmental Health Officer, Stella Kumedzro, spoke on the issue and appealed to authorities to provide safe drinking water to the affected communities.
"Most of the people I saw still use that surface water for cooking, bathing, and other household chores. So the implications for public health are that it will trigger water-related diseases, skin rashes, diarrhea, typhoid, and so on. And so it is a very terrible situation at hand. I want to appeal to all well-meaning Ghanaians, our wonderful development partners, to come to the aid of residents of Mepe in the North Tongu district," she said.
The North Tongu District Health Director, Michael Kofi Zigah, also noted that the flooding incident is affecting healthcare delivery in the district.
"Currently, a lot of communities have been displaced in the district. Once communities are displaced, they will not have access to the regular facilities they used to have access to. They will not have access to portable water, sanitary facilities, and routine health services," he said.
"Because it is more or less like a campout. And that is affecting service delivery and the health of the people. But the fortunate thing is that as a district, we managed to operationalize a mobile clinic here," he added.