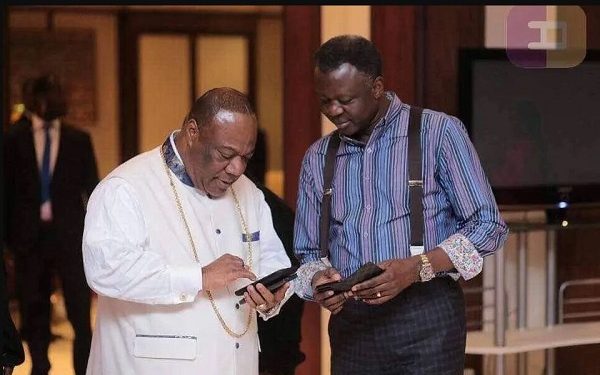 The Executive Director of the National Cathedral Project, Dr Paul Opoku-Mensah, has reacted to the resignation of the founder and General Overseer, United Denominations of Action Chapel Churches Worldwide, Archbishop Nicholas Duncan-Williams and President of the Eastwood Anaba Ministries, Rev. Eastwood Anaba from the Board of Trustees overseeing the construction of the Cathedral.
The two clergymen in their resignation letter on Tuesday, October 17, 2023, claimed that they were bowing out because the Board had refused to conduct an audit into the project.
They also claimed they had not received any update after their call for an audit earlier in January 2023.
But Dr. Opoku-Mensah in a press statement on October 17 clarified that there was an ongoing audit being conducted by Deloitte.
Dr. Opoku-Mensah said several meetings had been held during the aftermath of the call for the audit and every information was made available to the revered men of God thus rendering their claims untrue.
"Following this, the engagement letter for Deloitte to officially begin the audit was drafted and signed by Deloitte on March 27, 2023, and set up on their system on May 17, 2023. The expectation was that the first part of the audit was to be completed in July 2023. The audit process, so far, can be confirmed with the auditors, Deloitte."
"The Board was constantly updated on the process through the Chairman and the Steering Committee, as well as the Executive Director's reports to the meetings of the Board."
"Although Archbishop Duncan Williams and Rev. Eastwood Anaba were not present at both the June 2023 and September 2023 meetings, they and all the other Board members who were not physically present at the meeting were sent copies of all the documents for the Board meeting, including the Executive Director's report. The claim that they have received no information, whatsoever, on the audit process is therefore false."