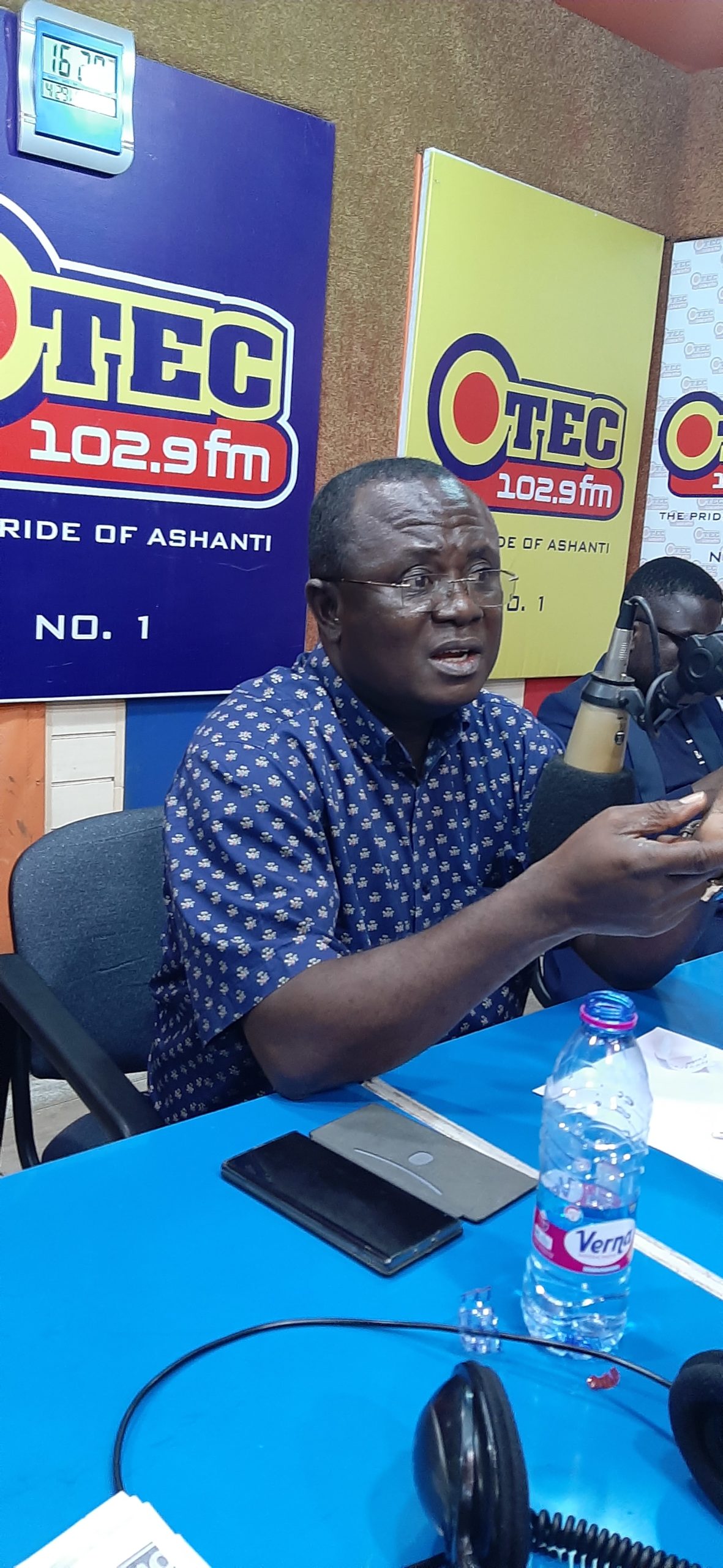 The First Deputy Speaker, Joseph Osei-Owusu, has added his voice to calls for Vice President, Dr Mahamudu Bawumia's running mate to be selected from the Ashanti region.
This follows intense competition among some New Patriotic Party Members of Parliament over who partners with the newly elected flagbearer Dr. Mahamudu Bawumia.
Names that have emerged so far are Dr. Matthew Opoku Prempeh; the Minister for Energy, Majority Leader, Osei Kyei-Mensah-Bonsu, First Deputy Speaker, Joseph Osei -Owusu and Education Minister, Dr Yaw Osei Adutwum.
Speaking in an interview with JoyNews' Evans Mensah, Mr Osei-Owusu confirmed that it is generally agreed for the running mate for the newly elected party's flagbearer to be chosen from the Ashanti region.
This, the Bekwai MP who has also been tipped to be the running mate, says it is the only solution to the party winning the 2024 general election.
"It is generally agreed in the party that if Bawumia wins, his running mate should come from the Ashanti region," he said.
Asked whether Dr Bawumia has consented to that agreement, he replied "I think so."
The First Deputy Speaker said he believes the perfect candidate for the position should have some values such as integrity, the person who commands respect in and out of the party to complement that of the new leader.
According to him, even though the candidates mentioned so far to be jostling for the position meet the criteria, "they aren't the only group of people who are eligible to be nominated and I think that the field is wide."
Asked why he is taking himself out of the equation although rumoured to be a candidate, he said: "I think that we should allow the man the space to look at the whole game board and select."
"I agree that the person must come from the Ashanti region because, in our party's dynamics, it would help a lot to select from the Ashanti region," he said.
He explained that the selection of a candidate from the Ashanti region would give "the people in the region confidence that the party values their immense contribution to the party."
Meanwhile, a member of the Bawumia campaign team, Sammi Awuku has shot down suggestions that Dr Bawumia, is already considering his choice of a running mate for the 2024 polls.
Speaking on Joy FM's Top Story on Monday, November 6, he said the Vice President is not in a rush to name his running mate.
According to him, Dr Bawumia is an extremely analytical person and consults broadly on issues, and so "he would be taking the views of people he knows and when he is ready, when the time comes, he would pick the right man."
"For now, let me issue a disclaimer. The Vice President has not discussed with any member of his inner team or bigger team about his choice that he would be recommending to the National Council," he clarified.