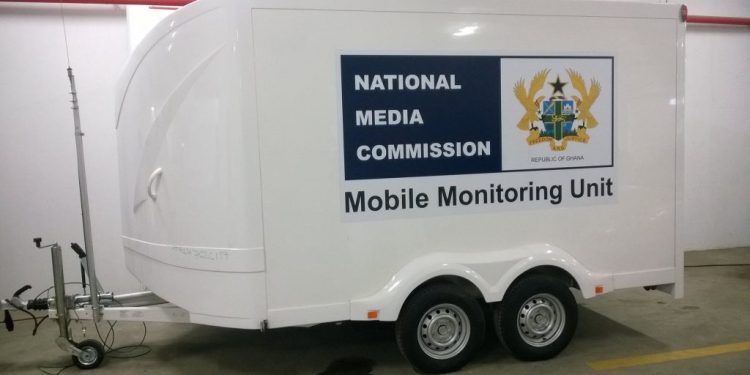 The National Media Commission (NMC) has issued a warning to some 15 television stations, ordering them to desist from content not deemed fit for broadcast.
The NMC warned that there will be severe consequences for their actions if they don't advise themselves.
These TV stations were reported by the public for showing content considered unacceptable by the standards of media ethics, Ghanaian culture, traditions, and norms.
They include Asomafo TV, Adwenpa TV, Eagle TV, Best TV, Energy TV, Diamond TV, X TV, Asomdwie TV, Funny TV, Advice TV, Big TV, Passion TV, Nkabom TV, Seekers TV, and Elephant TV.
The NMC in a statement issued on Thursday said "For the stations listed above, we hereby serve them notice to cease and desist from those activities otherwise there will be severe consequences."
The Commission said the reportage followed a collaboration between it and the National Communications Authority (NCA) to identify and address deficits in broadcast content.
It indicated that a total of 318 incidents were reported by the public. Out of the number of reported incidents, the commission said 224 were money-doubling incidents; 83 money rituals; 24 fake lotteries; 18 occultic practices, and 13 incidents of pornography.
The rest of the complaints related to fake loan schemes and people seeking to use fraudulent means to extract money from others.
The NMC stated that it would soon brief the public on its decision on the TV stations listed above.
Meanwhile, the commission said it would soon announce its decision on that matter involving Onua TV/Radio.
The NMC issued a final warning to Onua Radio/TV and Captain Smart over an inciteful broadcast.
In a press statement dated Tuesday, November 14, 2023, the NMC said that Captain Smart had directly insulted the Chief of the Defence Staff (CDS) and other Commanders of the Ghana Armed Forces (GAF) as "beasts" during a recent broadcast.
The NMC further stated that Captain Smart had claimed that these officers embezzled money meant for soldiers on peacekeeping operations but had offered no evidence to support his claims.
The NMC described the broadcast as "dangerous" and "unprofessional." It also noted that it had warned Onua Radio/TV about promoting violence against the state in December 2022, but that the station had not taken steps to address the issue.
The NMC gave Onua Radio/TV and Captain Smart until November 19, 2023, to:
– Withdraw the insults and apologize to the CDS and his commanders
– Apologize to the Ghanaian public for the use of vulgar language
– Put in measures to stop the dangerous behavior of the station and improve the station's capacity for regulatory compliance