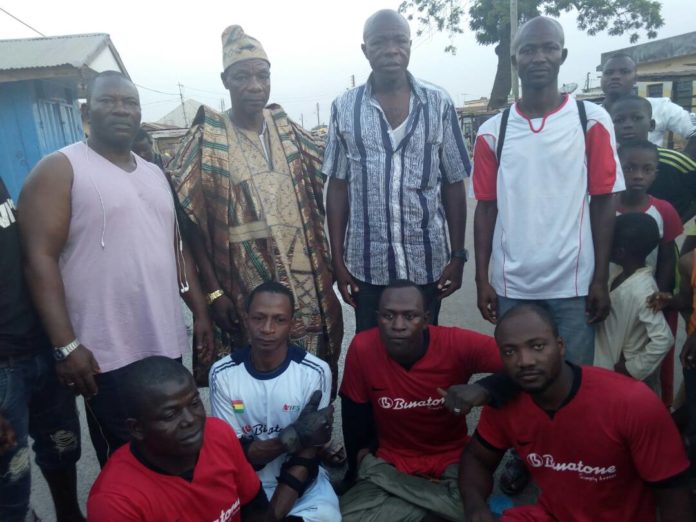 Assembly Member for New Zongo Electoral Area in Asokore Mampong Municipality of the Ashanti Region, Hon. Alhaji Bawa has urged Ghanaians not to stigmatize persons with disabilities but rather find a sustainable means for them to be fit into the society.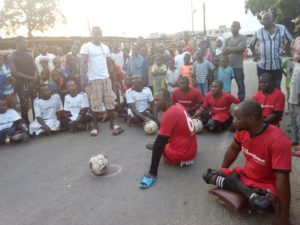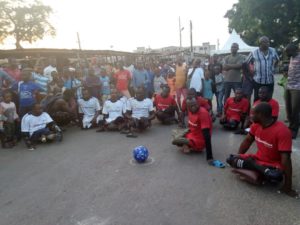 He said persons with disabilities form part of the overall talent pool in the country and should be also treated fairly in accessing social, economic and development opportunities.
He said during the final training session of Ashanti Warriors Skate Soccer Club, a physically challenged skate soccer club in his electoral area on Sunday, December 3, 2017 as part of activities marking the International Day of People with Disabilities celebration.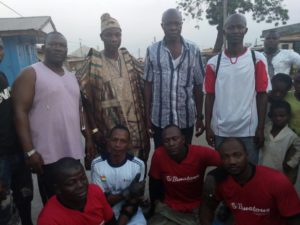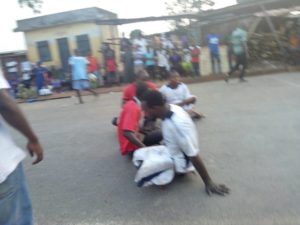 December 3 every year is celebrated as International Day of People with Disabilities and the theme for 2017 day is "Transformation towards sustainable and resilient society for all".
Globally, it is estimated that one billion people have a disability, and 80 percent live in developing countries.
In developing countries, women comprise three – quarters of people with disabilities.
Hon. Alhaji Bawa stated that changing the negative mindset about persons living with disability must begin at home and reinforced in our educational institutions, and he established the soccer club as a pacesetter.
"My aim is to bring persons with disabilities who are begging on the streets home and find a decent job for them to secure a better future that is why I have established this physically challenged skate soccer club, I have also planned of engaging some of them in apprenticeship," Alhaji Bawa said.
"this should be a priority for every electoral area, constituency, districts, metropolis, and municipals in order to help the persons with disabilities to be fit into the society," he added.
Hon Alhaji Bawa who is championing this campaign expressed his worry about the perception being created by some parents that children with disability are a curse or burden on them and called on them to treat them equally among in society.
He called on the National Commission for Civic Education (NCCE) to embark on sensitization programme to educate the public on the rights of people with disabilities, to make the fit into the society.
"This perception can only be countered by extensive social mobilization and community engagement backed with the enforcement of the right social protection laws and policies, persons with disabilities are also human beings and entitled to the same right and privileges defined under the 1992 constitution of Ghana," he stated.
Alhaji Bawa, therefore, appealed to the government to support him to make his visions a reality.
According to him, the team emerged the overall champion of just ended Regional Skate Soccer, recently beat their counterparts from Nigeria and would be leaving for Nigeria for the return match on December 9, this year.
"I would like to use this opportunity to solicit support for the trip to Nigeria, and I am sure the team will bring glory and raise the flag of Ghana high, "he appealed.
Some of the physically challenged persons who spoke to Otec news said their current state do not have any impact on their activities.
"I thank God for being in this stage, though some of us God didn't create us to be physically challenged or disabled but sometimes what we get in our lives we see it as blessings so as for me am not ashamed of being disabled," one of them said.
They appealed to philanthropist, benevolent institutions, individuals, stakeholders and the government to help them with necessary tools and sports kits such as footballs, vests, hand gloves, first aid and others in order to win laurels in the Skate Soccer.
Source: otecfmghana.com/ Kwaku Anane Jnr