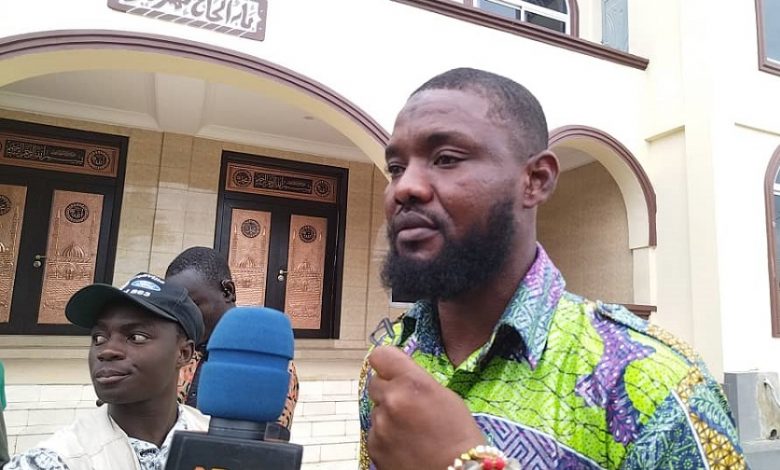 The Concerned Youth of Asawase says, the accounts by Interior Minister Hon Ambrose Dery on the circumstances leading to the controversial death of a young man 34-year-old Salahudeen Tafilu, at Dagombaline in the Ashanti Region, are full of inconsistencies.
The death of Salahudeen, sparked outrage among Asawase youth who stormed the Asawase Police Station and vandalised property worth millions of cedis leading to parliament inviting the Interior to the floor of the House for questioning.
The Interior Minister, Ambrose Dery who had conveyed the police account to Parliament, told MPs that the deceased was arrested and released by the police, but he hit himself against a wall, suffering some internal bleeding which may have led to his death.
"The arresting officers allege that the deceased while running away hit himself against a wall and fell down," he told Parliament on Tuesday, August 1.
"Shortly after his arrest the deceased who was handcuffed together with other persons, exhibited some signs of sickness. As a result, the handcuffs were taken off him, and he was released by the police while the others were taken away to the Asawase police station. On the same day, one Alhaji Mohammed Salifu Ibrahim, father of the deceased reported to the Asawase Police Station that Salahudeen was one of the people arrested by the police during the operation and later released to go had been sent to Mahyia Government Hospital for medical attention but had been pronounced dead while being attended to by a medical officer."
Hon Ambrose Dery added that his outfit is awaiting a report from Police Professional Standard Bureau for further action.
President of the Concerned Youth of Asawase, Harris Umar, reacting to the Interior Minister's claims said the account of the Ghana Police Service to the Minister on the circumstances leading to the controversial death of a young man at Asawase, is full of inconsistencies.
According to Harris Umar, the Authorities are only trying to insult the intelligence of the Zongo youth adding that the police service is eroding public trust in them in the way they conduct their swoops.
He noted that, when such acts "happen time and again, it diminishes the confidence and the trust ordinary Ghanaians have in those who have sworn an oath to protect lives and property."
Mr Umar in an interview with OTEC News reporter Jacob Agyenim Boateng on Wednesday August 2, 2023 said police and the Minister are trying so hard to manipulate facts of the case.
He noted that, the deceased was innocent and was only a victim of police brutality, which have seen many Zongo youth killed for no reason.
Harris Umar said the youth of Asawase and for that matter Zongo will not rest until an independent investigation is conducted into the matter to establish the fact in order for justice to be served.
Source: Ghana/otecfmghana.com/Jacob Agyenim Boateng