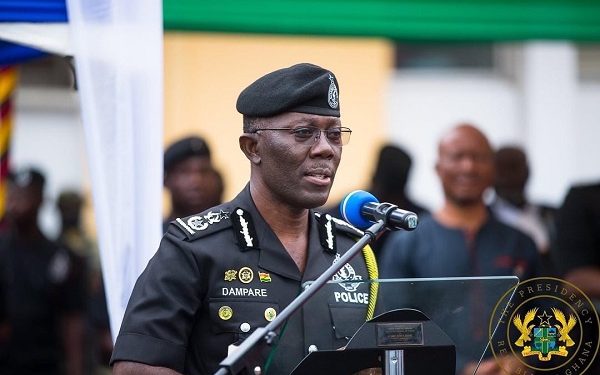 The Inspector General of Police, Dr George Akuffo Dampare is expected to appear before the committee probing the plot to remove him today, Tuesday, September 12.
All three senior Police officers implicated in the leaked audio plotting the IGP's removal – COP Alex Mensah, Superintendent George Asare, and Superintendent Emmanuel Eric Gyebi – who have already appeared before the committee are expected back with their lawyers on Tuesday, September 12.
"Also, the most prominent person whose name has been bandied about, the IGP himself should also come with his lawyers."
"Some serious allegations have been made in public, but the substance of the allegations has not been made in public. That is to say, the evidential support for those allegations is what we are going to unearth, so which piece of evidence that we'll give to the public that will not hurt national security, we'll exercise that discretion," Chairman of the Committee, Atta Akyea told Joy News.
Meanwhile, the President of the policy think tank IMANI Africa, Franklin Cudjoe, says the work of the committee should have ended when the witnesses confessed to having their voices on the tape.
In an interview on The Big Issue on Citi TV in Accra on Saturday, Mr. Cudjoe said, "What is happening initially, obviously I thought was a waste of everybody's time because the three men involved have confessed to having their voices and then to some of the things that were attributed to them, they said yes. For me, the committee's work ended there."
He questioned why the committee was therefore encouraging some form of "storytelling" from the witnesses, particularly the police officers, which was gradually leading to a review of the Ghana Police Service's mandate.
"I don't know why the committee chairman is entertaining storytelling and then we all of a sudden we are into some circles of comedy of errors," he stated.