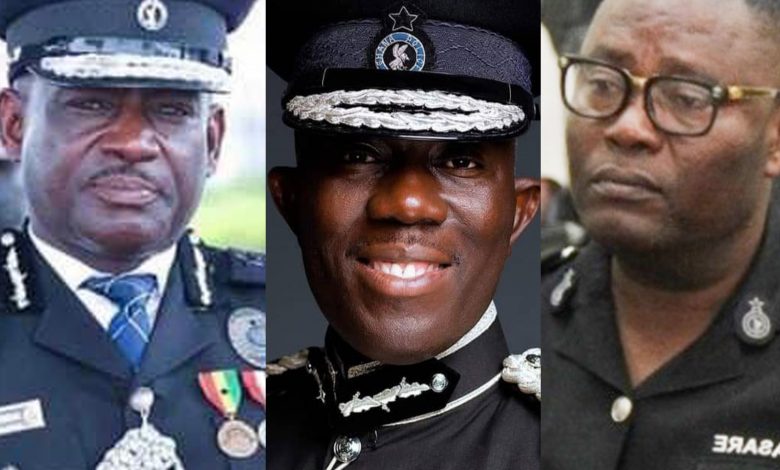 Inspector General of Police (IGP) George Akuffo Dampare has recused himself from all internal disciplinary proceedings regarding three officers involved in a viral leaked tape which seeks to oust him from office.
The IGP was not involved in the disciplinary proceedings that interdicted and later suspended the interdiction of the three officers, senior police sources have confirmed.
The officers are Director General Technical of the Ghana Police Service, Commissioner of Police (COP) Alex George Mensah, Supt. George Lysander Asare and Emmanuel Gyebi.
The officers are being investigated by Parliament for their roles in a tape in which former NPP Northern Regional Chairman, Bugri Naabu disclosed he recorded secretly.
An earlier press release signed by the Director of Public Affairs, ASP Grace Ansah-Akrofi said, "The interdiction is to make way for disciplinary proceedings into their conduct in line with Police Service regulations."
However, that was later reversed.
In a statement dated September 7, the police explained that the decision to suspend the interdiction was to make way for disciplinary proceedings in line with its regulations to ensure it did not affect the ongoing probe by Parliament.
As such, the service noted that it would commence disciplinary proceedings into the officers' conduct upon the completion of the parliamentary probe.
The Police Council had taken the lead role in triggering the internal disciplinary proceedings which will now commence after Parliament is done with its probe.
The IGP will not be involved in the process and has stepped away from any involvement in the matter when the decision was taken to interdict the officers.