Local News
Politics
If it was about who votes for me, I shouldn't be here – President tells Akosombo Dam spillage victims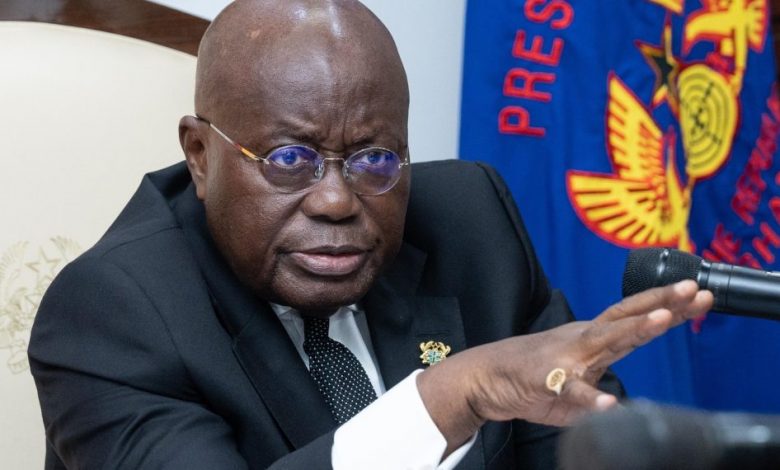 President Nana Akufo-Addo on Monday, October 16 stirred controversy when he subtly reminded some victims of the Akosombo Dam spillage at Mepe in the Volta Region about the fact that he had visited to sympathise with them regardless of the fact that the residents there do not vote for his party.
The flooding caused by the spillage from the Akosombo and Kpong dams has forced many communities in the north, south, and central Tongu districts of the Volta region to evacuate, leaving them with no choice but to try and salvage what's left of their belongings.
The situation is dire, with the Comboni Hospital staff having to evacuate their quarters and seek shelter under a pavilion.
Patients have also been discharged, with only 10 in critical condition remaining. If the water levels do not recede soon, they may also have to be discharged.
Advertisement
Touring the districts severely hit by the unfortunate situation, President Akufo-Addo assured that government is going to do everything in its power to make sure the situation is resolved.
"My visit here is a very simple one. It is to come and sympathise and commiserate with you about the tragedy that has occurred. When it happened, I was in America on an official business and the Chief of Staff called me in America about what had happened and we discussed what had to be done.
"We agreed to establish an inter-ministerial committee to coordinate government response to the tragedy…," he said.
The president also assured the victims of the flooding of more relief items.
He added that nine safe havens have been established in Mepe for the displaced to ensure their safety, adding that all the victims in the shelters have been provided relief items by NADMO.
"It is NADMO's intention to continue the exercise of providing relief items."
Touching on the destroyed farmlands, President Akufo-Addo assured that the Ministry of Finance, Food and Agriculture will team up with his office to faction out a comprehensive solution to deal with challenges.
According to him, although he did garner enough votes from the region, he is present there to sympathise with them as a leader of the country.
He, therefore urged Ghanaians to desist from politicising such occurrences.
"When these things happen and government acts, politics does not come into the matter at all. When I took the oath of office as president, I took the oath as president for every single individual in Ghana, all people in Ghana, all districts and whether they voted for me or not, once I have taken the oath, I am the President of all the people so Togbe, I want the people here, beginning with you, and the elders to understand that when something like this happens and Government acts, Government is acting for Ghanaians, all Ghanaians.
"I came here because Ghanaians are having difficulties and are suffering, and it is my responsibility to try and help. Because, if it is a question of counting who votes for me and who doesn't vote for me, then I shouldn't be here, because you don't vote for me. But that is not my concern. And, in any event, one day you will vote for me and my party.
"So Togbe, I came here this afternoon to express my sympathy with all the people of Mepe and the areas affected," he stressed.