Politics
Kwabena Donkor's claims on $140m judgement debt "ill-informed" – Agyarko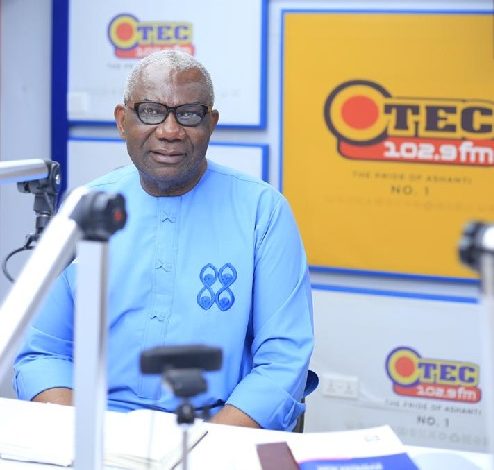 Former Energy Minister Boakye Agyarko has strongly criticized statements made by former Minister of Power, Dr. Kwabena Donkor, suggesting that all officials from the New Patriotic Party (NPP) administration, who were involved in the decision to terminate the power purchase agreement with the Ghana Power Generating Company (GPGC), leading to a $140 million judgement debt, should face a probe.
In a statement released on Thursday, October 26, Mr Agyarko expressed his disappointment with Dr. Donkor's comments, deeming them "unfortunate and ill-informed."
Mr Agyarko emphasized that it was vital to understand that it was not within his or any minister's authority to unilaterally cancel or terminate a contract of this nature.
"I deem the utterances most unfortunate and irresponsible coming from a former Minister who ought to know that it is not within my power or province, or that of any Minister to unilaterally cancel or terminate a contract of this nature."
The judgment debt of $140 million, awarded to Singaporean firm Trafigura, has put various Ghanaian assets at risk, including the Ghana High Commission building in the UK, the commissioner's residence, the Ghana International Bank building, and other properties.
Mr Agyarko clarified the circumstances surrounding the decision to review the Power Purchase Agreements (PPAs), emphasizing that "Upon assumption of office, the newly elected NPP government decided to take all the necessary actions to contain the cost of power generation and distribution in Ghana. It became necessary to review the implementation of the many Power Purchase Agreements (PPAs) because should all of them be implemented as originally scheduled, it would result in the production of excess energy with its attendant cost, which would worsen the financial situation of the power sector. The review was therefore to help cut back on losses that would be incurred.
"An Inter-Ministerial Committee was set up under the chair of the Energy Commission to review the fiscal and legal implications of Power Purchase Agreements (PPAs) executed by the Electricity Company of Ghana (ECG). The eighteen (18) member committee was chaired by Dr. Alfred Ofosu Ahenkora, Executive Secretary of the Energy Commission. Its report was submitted on 5th April, 2019 under ref EC/MOE/17.
"The report was subsequently put before Cabinet for consideration and action. Cabinet directed that the report be further reviewed by the Attorney-General. This was done. Cabinet subsequently gave its approval for the recommendation of the report to be implemented."