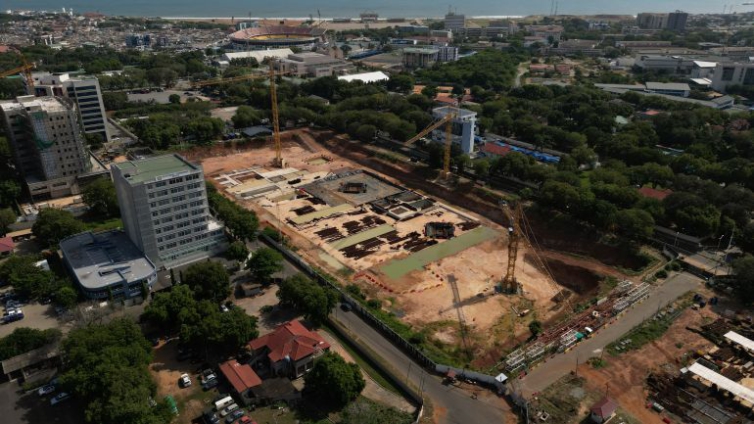 Religious statues are said to have arrived at the harbor to be erected at the National Cathedral as part of its construction.
This was announced by the project's Executive Director, Paul Opoku Mensah.
He said this during a meeting with political parties outside parliament on Wednesday, November 1.
Mr. Opoku Mensah expressed his enthusiasm for the project's progress, emphasizing that the National Cathedral is on its way to becoming one of the largest institutions in the nation.
Advertisement
He revealed what he sees as a significant milestone, stating, "I'm happy to report that in fact, our first set of religious statues for the museum and the gardens has just been shipped to us from the Abba Anointing Company in Houston, Texas."
"And when we take them from the habour, we will also bring the media to see [them]."
The Executive Director says they are also engaged in efforts to collect other historical artifacts that will contribute to its status as a world-class site.
"In addition to funding, we are already engaging those who can actually give us artifacts, because if you want to turn this into a world-class site, you need historical artifacts and those who can't buy – most museums actually don't buy these things – and so you negotiate. Some will give it to you as gifts, or as permanent exhibitions. Those processes are ongoing on a daily basis."